BURNA BOY MAKES HISTORY AS HE HITS 100 MILLION VIEWS ON BOOMPLAY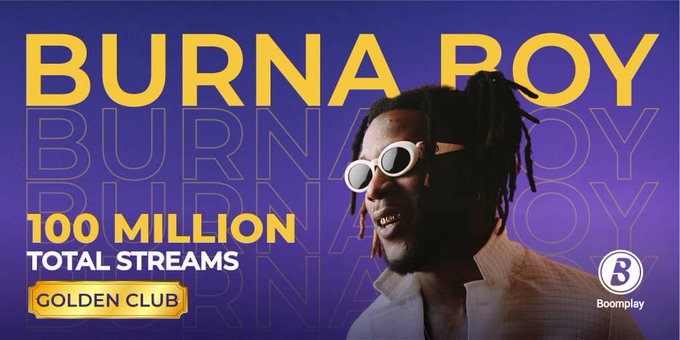 Burna Boy becomes the first Artiste to hit 100 million streams on boomplay which is the biggest music platform in Africa.
Grammy award-winning @burnaboy has officially hit 100 million total streams on Boomplay! He becomes the first artiste to achieve this feat; as the most streamed artiste on #Boomplay!
🆁🅴🅲🅾🆁🅳 🆂🅼🅰🆂🅷🅴🅳! 📀🦍
Grammy award-winning @burnaboy has officially hit 100 million total streams on Boomplay!

He becomes the first artiste to achieve this feat; as the most streamed artiste on #Boomplay! 💥#HomeOfMusic #BurnaBoy #100Million pic.twitter.com/UzRzQwhpWq

— Boomplay Music NG (@BoomplayMusicNG) April 8, 2021